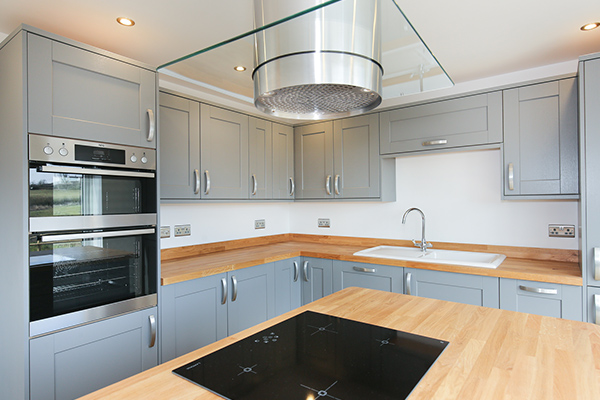 If you are looking to update your home, it's important to know whether or not you require planning permission before work starts. The last thing you want to do is to start a project – or finish one – and then be told you can't actually do that!
Here's a look at some of the things you can usually do without planning permission.
1. Most Home Extensions
Home extensions are usually considered a "permitted development."
However, there are certain rules to be mindful of regarding the type of extension you want to build.
You won't need planning permission for your home extension if:
The extension is less than half of the area of land around the original house.
The extension is not forward of the elevation or side elevation of a public highway.
The extension isn't higher than the highest part of the current roof and the materials used are the same or similar in appearance to your existing house.
Furthermore, there are specific measurement requirements for either single-storey or multi-storey extensions.
For single-storey buildings, you can build an extension without needing to apply for planning permission if:
The extension doesn't extend the original rear wall further than three metres in the case of semi-attached homes and four metres for detached houses.
The height of the rear extension is no higher than four metres.
The side extension has a maximum height of four metres and the width is no more than half of that of the original house.
Two-storey extensions don't require planning permission if they don't extend beyond the rear wall of the original house by more than three metres. In addition, the extension must be no closer than seven metres to the rear boundary of the house.
The rules differ for flats and maisonettes, as well as for listed buildings.
If you are planning an extension to your home, it's always best to talk to your local council's planning department first.
Note that across the UK, council planning departments will often be bundled with other areas of the council's responsibility. .For example, one council might have a "Planning and Development" department, while another has a "Planning and Environment" department., but so long as their title has the planning element in it you'll be on the right track.
2. Erecting New Outbuildings
Planning permission is not generally needed for outbuildings such as sheds and garages. However, you must ensure the building is of a reasonable size and no higher than four metres. The outbuildings can't take up more than half of the land around the original property either or you will need planning permission.
3. Paving Your Front Garden
If you use a porous material to pave your front garden, you can do the paving without planning permission – no matter the size of the pavement.
If you live in a conservation area, then you should double check what you can and cannot do. For example, cutting down part or all of a tree to pave or remodel your garden may require planning permission in this situation, particularly if the trees in question are subject to a Tree Protection Order.
4. Updates to Windows, Doors, External Walls and Your Roof
In most instances, you don't need planning permission in order to replace your existing windows or doors. Likewise, you are allowed to improve, maintain and repair existing walls and roof without permission.
Living in a conservation area or in a listed building are the scenarios where you would likely need to take planning advice and potentially make an application.
5. Erecting Wind Turbines and Solar Panels
If you'd like to use renewable energy, you don't need planning permission to install wind turbines or solar panels.
6. Indoor Renovations and Repairs
Almost any type of indoor work you want to do can be done without planning permission. You can freely plan to install a new kitchen or convert your loft, for example. However, be aware of possible building regulations that you may have to adhere to.
7. Erecting or Replacing Fences, Gates and Walls
You won't need planning permission for any type of fence, gate or wall if the structures are not next to a road and are below a metre or, in some cases, below two metres.
When Do You Need Planning Permission?
The above are the home renovation and building projects you can undertake without planning permission, but it's important to note that certain projects do require planning permission.
The most notable exclusion to the above is the treatment of listed buildings. In almost all instances, if you live in a listed building, you will need planning permission. For example, you need planning permission for changing your windows, doors and external walls in all instances when you live in a listed building. Furthermore, as we have noted in a couple of the examples above, if you live in a conservation area you might require planning permission for cutting, removing, and planting trees, or changing the appearance of your home.
Help with Your Building Projects
It's a good idea to talk to building experts when you are planning home renovation or extension projects. They are able to advise you in terms of the permits you might need, as well as help planning the whole process to ensure it goes smoothly. As well as consulting with the builders who you are discussing your project with, most councils will generally offer pre-planning advice at no cost.
For pre-planning advice and information regarding planning applications, as well as how to apply to them, contact your local planning authority.