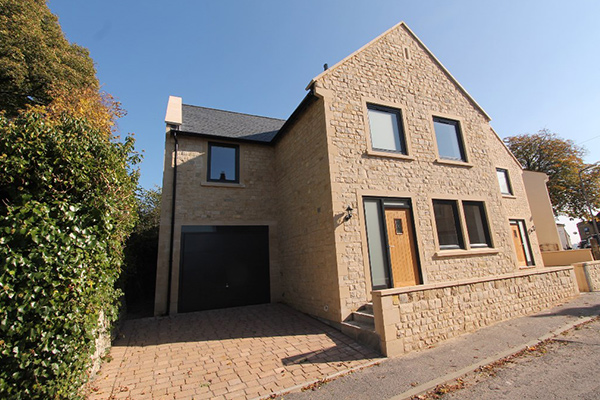 Whether you are actively looking to sell your home or just improve your lifestyle, building an extension or undertaking a conversion project is a great way to make your home more attractive as well as to add value.
How much can these projects actually increase the value of your home?
Studies Show Clear Increases to Home Value
While it's not possible to put an exact figure on how much value an extension would add to your home, it is clear that building an extension will add to the value. There have been several studies examining house prices and they conclusively show an increase in value.
Nationwide research found:
• Extensions creating another double bedroom and en-suite bathroom could add up to 23% to the existing value of a property.
• Extensions creating an extra bathroom could add up to 6% to the existing value of a property.
• Extensions creating an extra double bedroom could add up to 12% to the existing value of a property.
Other surveys and research has made similar discoveries. Zopa research found the average home extension adds nearly £20,000 to the existing value of a property, with return on investment standing at 71%.
The statistics are very similar in these different studies, showing extensions to add value of up to 10%-20% and increase profits by over £10,000.
What You Need to Understand about Extensions and Conversions
Remember that while an extension or conversion can increase the value of your home, each project is different. Increases in the value of your property cannot be guaranteed and you have to carefully consider the cost and possible value increase (especially if that's the main reason you're doing it!) before you venture into a building project.
It's important to approach the project by getting an expert to evaluate your property as it is now. They should then give you an evaluation of the value of the property with the extension in mind. These are estimates but they will provide you with an idea of the possible value increase.
You then need to consider the cost of your extension. Even if your home value goes up, you might not end up profiting if you have to spend a lot of money building the extension or conversion in the first place.
Before you start your building project, calculate the cost of your extension or conversion. This will help you to see how much financial value you could add to your property and the profit you might make.
Adding the Most Value with Your Extension or Conversion
When it comes to adding value to your property with an extension or conversion, the key is to plan your project well, and if you're extending or renovating to sell, to make sure it appeals to the average buyer.
This means knowing the ideal buyer for your property and understanding what they will want from it. For example, is the average buyer in the area interested in an additional bedroom or more living space? For family homes, an extra bathroom or larger kitchen might be great additions, while busy urban areas could benefit more from garage extensions.
In addition, focus on ensuring your extension and conversion is planned and built well. This means using a professional architect to design your extension and then using professional builders to finish the project. This will help ensure the extension fits your existing property well, enhancing your property's appearance and your lifestyle while living in it.
Conversions and Extensions Are a Great Way to Add Value to Your Home
The bottom line is that an extension or conversion can add value to your home but it's important to plan the project well. You don't want to just add an extension or convert part of the property for the sake of it. A great extension or conversion has to improve the practicality of your home for you and any possible future buyer and owner. It also has to work well in terms of your existing house appearance and layout. If you plan well and evaluate the potential value increase beforehand, you'll end up making the most of your extension or conversion project.